I hadn't worked out in almost a week when I did this run.  I was hungry and under hydrated for the day and I had a headache.  But enough is enough and I made myself go out and do something.  It was just an easy set of pushups and a slow 3-miler but it was better than nothing, made me feel better and got me back on track.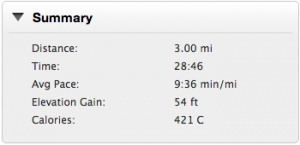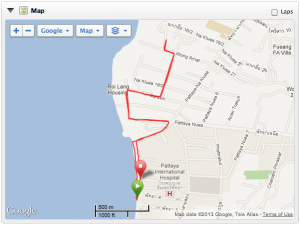 For the pushups I'm back down to week 4 (which is where the app recommends you restart once you complete the final test day).  Week 4 day 1 turned out to be a ridiculously easy workout but I'm going to go with it.  I'll work my way back up through the end of week 6 and do another max effort test.  The goal is to be up to 100 reps by then.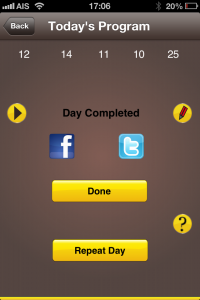 Also, as a note, the final set on this day was really only 16 reps, but the last set always says XX(+).  Which means if you can do more you should.  On the first trip through the program I never did any more.  Either by choice (in a week like this) or by muscle failure (in weeks 5 and 6).  But this time I'll push harder and do what I can at the end.  The app lets you click on the set display and adjust the number so that it records what you actually do instead of just what's programmed.  It's a neat feature and I didn't know was there until this workout.