Up at 0430.  Knocked out pushups on the balcony and a 40-minute  trainer ride on the bike.  I snapped a screenshot of a different page of the pushup app because this one actually shows the rest intervals.
On this workout I used NO EXTRA REST TIME and I knocked out the final set of 60 without coming out of the front leaning rest.   Felt really good.  Breaking the lead in sets in half makes the fatigue much more manageable compared to the workout on Monday.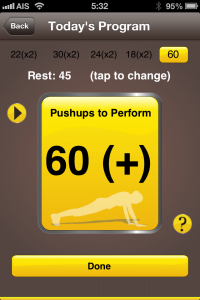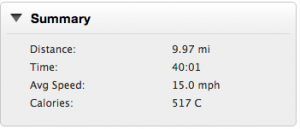 I also finally pulled my mountain bike out of the closet (covered in cobwebs and with two completely flat tires).  It's all polished up, lubricated, pumped and ready to go.  Next week I'm going to start sneaking out after work and hitting the mountain bike track near my office on Thursdays. If I don't post next Friday, send help.